JAVELINS BY THE PALEO-INDIANS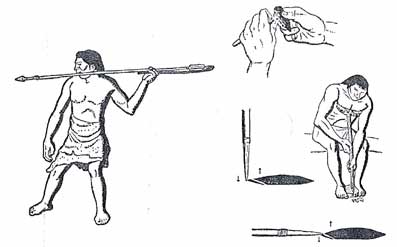 By their superior pressure flaking technique the Paleo-Indians could make points for their throwing jawelins unsurpassed in perfection. (From MacGown 1950).
By this technique it was possible to flake away microscopic splinters from a flint or an obsdian and thus get a razor-sharp edge. Their weapons had accordingly a very great penetrating power.
From Atlantis – A Verified Myth by Rene Malaise