IN THE ANTICHAMBER OF
TUTANKHAMEN'S TREASURE HOUSE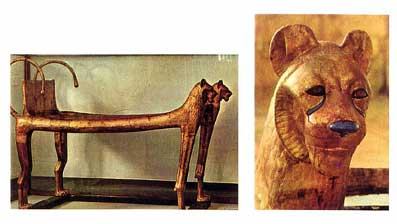 Animal motifs predominate in the funerary equipment found in the antechamber of Tutankhamen's treasure house. The ornamental wooden chest below is decorated with a lively painting of the pharaoh, in a horse-drawn chariot, shooting deadly arrows at his enemies. The stuccoed and gilded funerary couch above is carved to resemble two animals' bodies; each terminates in the head of a fierce lioness (above right).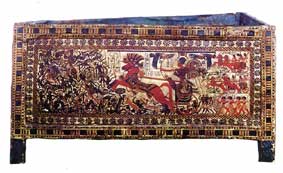 From The Pyramids and Sphink by Desmond Stewart